Find the Best Columbia, SC Auto Dealerships to Test Drive your next car
Are you trying to find the best Columbia SC auto dealerships to buy your next car from? Well if you are having problems accomplishing this goal do not worry. I have put together for you a list of the 10 best auto dealerships in the entire Columbia, South Carolina area to help you in your search.

Each of the dealerships I have listed for you is conveniently located and has a service center and service department that you can schedule service appointments with one of their certified technicians. They perform all kind of services even tire rotations for cars, trucks, and SUVs that fit your budget.
For some information on how to schedule your service appointment online, be sure to watch the following video:
If you are in Columbia, South Carolina and looking to buy a car, here are the top 10 auto dealerships in Columbia, SC that you can refer to when you want to test drive a car, see good deals and experience good service.
10 Best Columbia, SC Auto Dealerships For Test Driving Cars:
1. United Auto Sales

If you want straightforward and honest pricing, this is the place to go. United Auto Sales has a wide range of inventory and can very much provide whatever you are looking for. Off the bat, you can already tell the salespeople what you need and they won't beat around the bush. They will already give you that best deal you've been trying to get from the last three dealerships you have visited.

Here, you can test drive sedans such as Acura or some Chevrolet sedans such as Impala and Malibu. If you want an off-road vehicle, they also have Chevrolet Tahoe, Silverado among others. If you liked the look of their website, you should see how their dealership showcases their available cars.

Address: 7001 Garners Ferry Road, Columbia, SC 29209

Telephone: 803-782-7190

2. Bluff Road Auto Sales

Bluff Road Auto Sales' salespeople are well-versed with the vehicles and can easily match their available cars with what you need. They have been in the business for a long time so you can trust that they know their cars, and hopefully yours in the next few hours you visit their dealership and test drive their cars.
You can test drive cars as novel as a Camaro or 2014 Dodge Charger or something for your daily drives such as the Chevrolet Malibu or Chevrolet Cruze. For the heavy duty ones, you can check out the Chevrolet Acadia or a Nissan Frontier.

Address: 1400 Bluff Road Columbia, South Carolina

Telephone: (803) 451-0334

3. Global Automotive

Global Automotive is that dealership you want to go to when you want a car fast. Everyone in the shop from the salespeople up to the manager is very accommodating and have the know-how on what car you should buy not based on what you want but on what you need. At times, the manager will even approach you and take the time to know what you are looking for and he will give you the perfect recommendation.

Not that it would be the most expensive in the yard, but the one that best suits your lifestyle. You can choose from a wide range of quality and affordable brands such as Toyota, Honda, and Kia. If you want the more high-end sedans, they also have a selection of BMW cars.

Address: 5001 Two Notch Rd, Columbia, SC 29204

Telephone: (803) 754-5568

4. Jim Hudson Automotive Group
The Jim Hudson Group has a lot of dealerships across South Carolina. They are able to grow this big because they know so much about the industry and can provide you what you need from Audi to Buick, to Cadillac and even Lexus.

Below are a number of dealerships you can choose from based on the brand of vehicle you prefer. The sales people are as stellar as the brand sounds, trust that whatever you pay for would be worth every dollar. If you want a luxury vehicle that you know will not bog down in the next few years, this is the place to go.

Address: Jim Hudson Buick GMC
4035 Kaiser Hill Rd, Columbia, SC 29203

Telephone: (888) 890-1008

Address: Jim Hudson Cadillac
4035 Kaiser Hill Rd, Columbia, SC 29203

Telephone: (888) 890-1008

Address: Jim Hudson Lexus of Columbia
328 Killian Road, Columbia, SC 29203

Telephone: (888) 890-1008

5. Exclusive Auto Wholesale
This dealership gives a proper valuation on their cars. They only have two types of deals: fair and great. It's all about the value for money, they make sure that your hard-earned money is invested in something that will truly be something you will not regret.

If you want a Chevrolet Corvette or check out a 2008 Limited Edition Ford Explorer, or a 2011 Cadillac Escalade, best to check out this place because they give you the lowdown on the costing. The amount of savings you get when you purchase the car from this dealership versus other dealers. Definitely, Exclusive Auto is something worth visiting for your next car purchase.

Address: 9563 Two Notch Road, Columbia, SC 29223

Telephone: 803-450-4906

6. Godwin Motors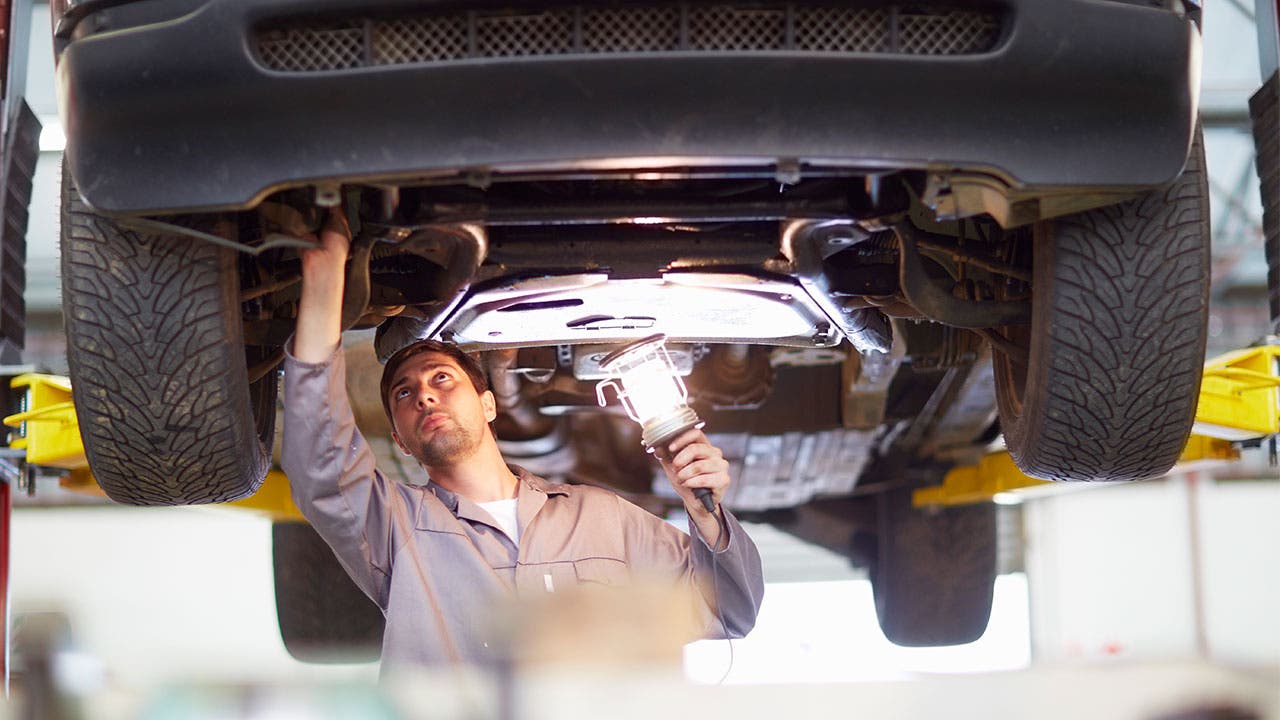 They didn't win dealer of the year and other awards for no reason. Not only are they good with sales, but they are also great with after sales as well. Godwin Motors is a place where a lot of their car buyers keep going back to for their car maintenance as well.

If you visit their website, they have a very well-organized inventory from deals under $10,000 to types of cars you want to buy.

Some of those deals include a 1997 Mercedes-Benz S-Class, 2008 Toyota Sienna LE, and a 2015 Kia Optima LX. Want some more inventory at great deals? Visit their dealership today and look at much more options for their cars.

Address: 4032 West Beltline Blvd., Columbia, SC 29204

Telephone: (803) 252-8774

7. Golden Motors Columbia

Golden Motors particularly serves the "lifted" automotive service – for SUVs that is. They have outstanding customer service and can give the best deals.

Some of these SUVs you can check out are the 2016 Jeep Compass Sport, 2008 Hummer H2 SUT and a 2011 GMC Yukon XL 1500 SLT.
There are much more 4x4s and trucks you can choose from – if you want a handsome or that great looking SUV on the onset, just head on over to their dealership and see the inventory
for yourself.

Address: 80 Weed Dr, Columbia, SC 29212, USA

Telephone: (803) 808-5235

8. Drive Smart
Sometimes, the name is all there is to know what the shop is all about – one of them is Drive Smart. Not only do they give you great customer service, but they also treat you like family. So you don't have to worry about getting ripped off.

This dealership will take good care of you from setting you up with the car that you need, to getting you on that test drive, to helping you with your car purchase. Some cars you can try to test drive are the 2009 Chevrolet Malibu
LT1, 2007 Chevrolet Tahoe LT1 2WD and the 2008 Acura TL.
Address: 7934 Garners Ferry Rd, Columbia, SC 29209, USA

Telephone: (803) 726-3680
9. Enterprise Car Sales

When you think of practical, luxury cars, Enterprise would be the perfect dealership for you. Customer service is very notable.

Whatever type of convenience you experience when you browse their website, you can be sure to expect the same or even much better service when you visit their shop. Some of the cars you can check out would be the 2018 Chevrolet Silverado Truck, Dodge or Ford F-150.

Address: 320 Greystone Blvd. Columbia, SC 29210-8007

Telephone: (888) 689-3685
10. KO Enterprises of Columbia

KO Enterprises is a straightforward car dealership. If you are looking for SUVs or muscle cars that you can rely on to do the heavy lifting, this is one shop that you should be looking at. Some cars you can check out would be the 2011 Dodge Challenger, the 2013 Jeep Grand Cherokee, or 2015 Chrysler Town and Country Touring.

Address: 3820 River Drive Columbia, SC 29201

Telephone: (803) 779-3779

Conclusion:

No two dealerships are the same. At the end of the day, it all comes down to which dealership, which people, which location best clicks with you. This is not a one-time transaction where you can forget about each other the minute you drive that car out of their garage.

This is a long-term even a lifetime relationship where you have to be comfortable with whoever is selling you that car. That car is not just a car – it's a tool that will help you with your everyday transport, something that will help you ease your daily travels and more importantly, something that will keep you safe.

If you like browsing for cars online, which has become a common pre-purchase activity for car buyers, you would still agree that it still is the seeing, touching and experiencing hence the test drive – that drives the sale home.

Whether you are a first-time buyer or otherwise, it's always too taxing to purchase avehicle to the point that you get so stressed out. It will take you years to save for that down payment, and even more years to finish that monthly amortization, then there's the research, the selection, the actual process of buying, it could take weeks and even months.

Planning to buy a car can be synonymous to buying a house or planning the interior of that first baby room in your house. There are just too many details.

You also have to look at a lot of other factors. There is a track record. Good dealershipshave repeat buyers. In fact, some of the best dealers have relationships thatspan two or three generations with some families. So you really need someonewho can help you throughout this whole ordeal, someone you can trust. These tendealerships listed above know and understand what you need to go through sothat you can fully enjoy the benefits of owning a car for the next five years.

For more information on finding the best car dealerships and vehicles to buy today, be sure to read the following related articles.

Related Articles:
Top 5 Nissan Dealerships In Columbia, SC
How To Find The Best Car Dealers In SC
Highest Paying Skills for Field Service Technicians | Monster.com
Find Car Dealerships Columbia SC For The Silverado 1500
How To Find The Best Columbia Auto Dealers For New Cars
Find The Best Columbia Used Cars Approved By Carfax
Find Chevrolet Colorado Used Truck Dealers In Columbia, SC
How To Successfully Negotiate With Used Car Dealerships
Find The Best Used Cars Columbia South Carolina Has For Sale
Find Car Places Near Me To Buy & Trade-In Cars
20 Best Used Cars For Sale In 2019
Top 5 Chevrolet Columbia, SC Car Dealerships